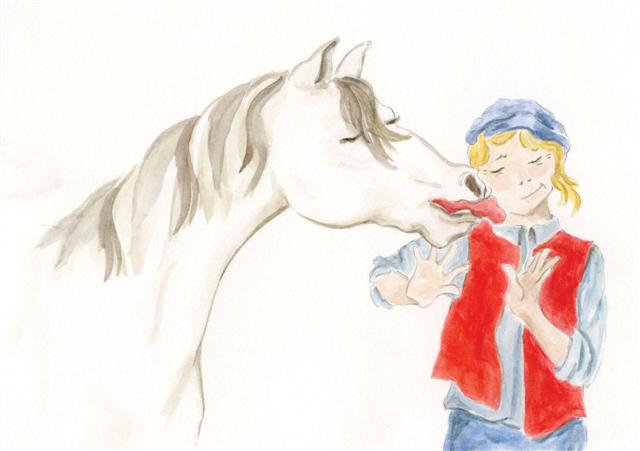 Here come Miss Ellie. Beauty treatement time! Yeah, hoof shine, tail conditioner, mane tamer. Give me the works, my lady!

Slipping the brown leather halter over Twist's silky gray head and resting it just behind his ears, with a hand on each side of his face, Miss Ellie leans close.

"You do know you are the most beautiful horse on this farm, Twist?" She plants a kiss on his well-chiseled cheek.

World, you mean world! I'm the most beautiful horse in the world. Are you forgetting all my halter championships? Those are beauty contests. You must be beautiful to win.

Twist returns the peck on the cheek with a big sloppy lick.